Our brothers and sisters down in Venezuela are suffering greatly in many ways. By God's grace the church came forward recently to help them in their time of need.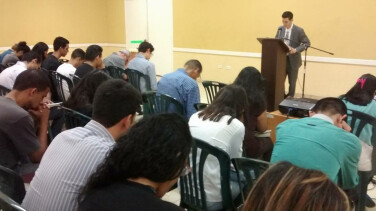 The complications from the virus have greatly affected all of us, but the situation has put a unique strain upon the church in Venezuela.
Pastor Plinio Orozco shared his situation with us recently:
Our Blessed and Wise God continue to pour out his grace on each one of you.


In the midst of difficult situations, no matter what it is, we must always remember that God is wise and is forming Christ in us. He always knows what is best for our lives and what is the best way to carry it out. As Romans 11: 33-36 says:

3 O the depth of the riches both of the wisdom and knowledge of God! how unsearchable are his judgments, and his ways past finding out! 34 For who hath known the mind of the Lord? or who hath been his counselor? 35 Or who hath first given to him, and it shall be rewarded unto him again? 36 For of him, and through him, and to him, are all things: to whom be glory for ever. Amen.

Therefore, We must make a heartfelt resolve to believe these truths and quietly await God's time for our lives and ministries.

Currently here in Venezuela, confinement due to the coronavirus has been increasingly stringent. That is why due to this the difficult situations continue, it is for this reason that we continue to request support to be able to support with food five families of our who have been the most affected by all this. I do not mean by this that the rest of the families have only been affected, but these five have suffered much more.

The Word of God teaches us in Acts chapter 2 to chapter 5 how the most resourceful members in the early church, made provision for the poorest and, for a time, no one needed to complain of hunger or scarcity. But later, when the funds ran out, and especially after the country suffered severely from the famine mentioned at 11:28, the Jerusalem church came to depend on the generosity of fellow believers elsewhere. And that is our situation for several years and we do not have sufficient resources to help our brothers, therefore we have had to depend on the generosity of believing brothers from other places, who have voluntarily supported the Lord's church. In Venezuela.

In the last few weeks we have worked hard to find different options to reduce expenses and to better help our brothers in the faith. And after this effort for the grace of the Lord we have found better prices. With these new options we will be able to help with some protein and carbohydrates to these five families with only $ 500. Which could be distributed in $ 100 in food for each of these families. Families with children, families in which siblings in faith due to medical treatments that provide them require a good diet.

Finally, I would like to mention that each of the members of these families has the desire to work for himself to bring sustenance to their homes. to home. But while the opportunities for good jobs may come, we need your help, dear brother.

No one can go so deep in their contribution as to solve the complex crisis facing Venezuelans. Only the Lord is capable of knowing and sufficiently solving the particular situations that each local church and believer goes through. Therefore, I beg you to continue to pray for Christians in Venezuela.

I encourage you to pray to the One who knows and orders all the circumstances of Venezuelans so that He helps us with his power and wisdom.
Plinio R. Orozco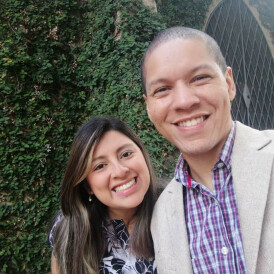 Plinio Orozco pastors Inglesia Bautista Reformada Trono de Gracia in Caracas, Venezuela along with pastor Rubén Contreras.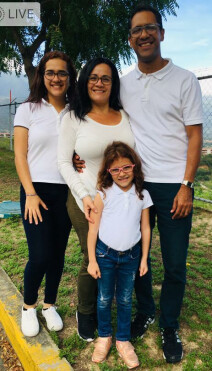 Reformada Trono de Gracia fully subscribes to the 1689 Confession of Faith and they also support the education of local pastors through their theological academy.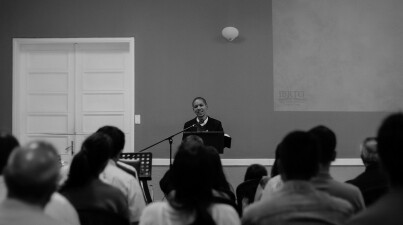 The church has between 150-200 in attendance each Sunday and both pastors volunteer their services to the church while working additional jobs so that they can provide the saints with the ordinary means of grace each Lord's Day.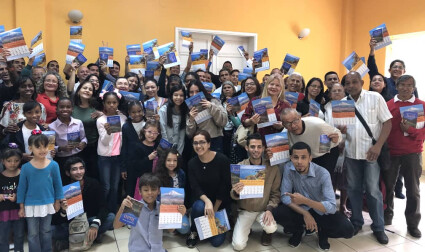 They have also planted another Reformed Baptist Church five hours from their city. Since it is currently without a pastor, they are also helping to support the members of that church.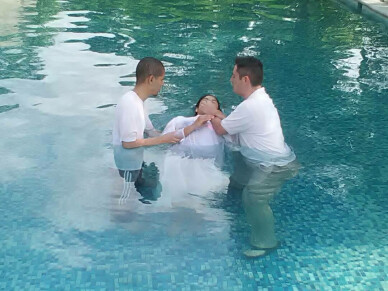 Grace Family Baptist Church supports the Venezuelan church on a monthly basis, but the needs of these saints have grown over the past two months. We are encouraging others to give to this worthy cause. Please consider helping these believers during this time. The church has several families that are unable to afford food and the economic situation has hindered the church from being able to assist these families.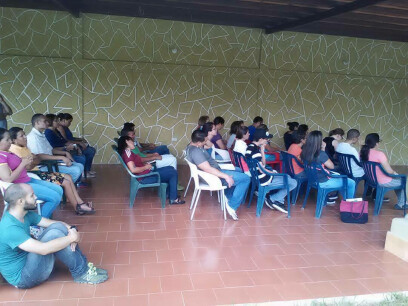 Let's all remember our reformed brothers and sisters that are being affected right now. All funds that are raised will go directly to the local church for the purpose of supporting the reformed saints in Venezuela.
Support them through this link:
https://www.paypal.me/gracefamilybaptist
-Write Venezuelan Church in the notes when you give
Here is a video to learn more about the church and their situation. Use the closed caption option see the video translated:
Support them through this link:
https://www.paypal.me/gracefamilybaptist
-Write Venezuelan Church in the notes when you give