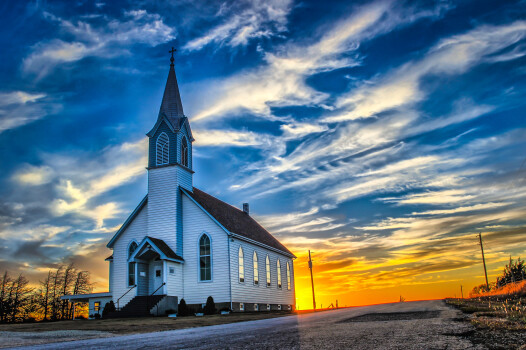 Greetings,
It is with great joy and excitement that we let you know that we intend to open up the doors of the Grace family Baptist Church building for the corporate meeting of the Saints this coming Lord's Day. It has been a disappointment that we have not been able to gather over these past few weeks, but God has been good to all of us during these days and the absence of our meeting is a reminder of the significance of the people of God gathering together each Lord's Day. We are grateful for the technological means that the Lord has given to us that have allowed us to continue to sing, pray, read and hear the word together.
We will have our Sunday school class at 9:40 A.M. which is the normal time and our corporate service will be at 10:50 A.M. as usual.
We are doing our best to reasonably work with the guidelines that the state is recommending to churches. You will find that there is more distance between many of the rows. This is intentional for the time being. Additionally you will find certain rows that are closed off, please don't use those rows. They are recommending that we keep at least two chairs in between family groups when they are seated on the same row. We will not be policing these guidelines, but we do ask that you be respectful of others.
Additionally, we will be participating in the Lord supper this Sunday. We will be practicing the same precautions that we did previously but partitioning out the elements to avoid cross contamination. We ask that deacons maintain control of the elements and that all participants wash their hands or use sanitizer prior to taking the Lord supper. We also ask that children not handle the plates. The deacons will be using sanitary techniques in the preparation of the elements.
There will be sanitizer around the church that you are welcome to use as you need.
If you have any symptoms we ask that you stay home until you are feeling better. Let's not take any chances.
Let's all be mindful of one another during these times. Let's be thoughtful of our neighbors during these times. We will not be regulating whether or not you shake hands with someone else or if give someone a hug, but we ask that you be mindful and considerate of all people during these times.
It is important that we are respectful and loving toward one another and mindful of the concerns that individuals may have because of the virus. This must not be a point of division in the body. God is called us as a unique people together by his grace and for his glory and we are united by the blood of our precious Lord Jesus Christ. Christ alone must be central in our gathering.
The live stream will continue because we understand that there are some that are not prepared to gather together during this time. We are making preparations this week so that the live stream will continue for all who desire to access the content from home.
Lastly we will not be participating in our fellowship meal this Sunday. That is something that all of us enjoy, however we are looking into the possibility of having the fellowship meal in a few weeks when the state begins their next phase of the process.
Soli Deo Gloria,
The Elders