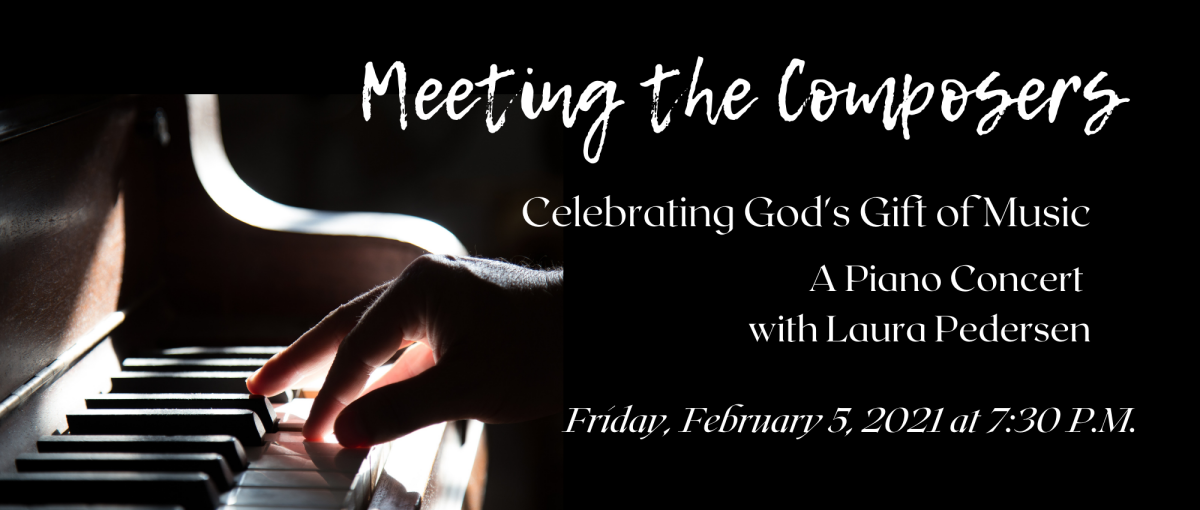 Friday, February 05, 2021, 7:30 PM - 9:00 PM
Join us on Friday, February 5, 7:30pm as Laura Pedersen introduces us to the world of classical music that has inspired her so much. We hope this evening can demonstrate what a gift God has given to us in this music, and help us catch a glimpse of His creative beauty. Come enjoy God's glory with us!
The evening will also feature a short presentation about the ministry of LifeLine Pregnancy Care Center.