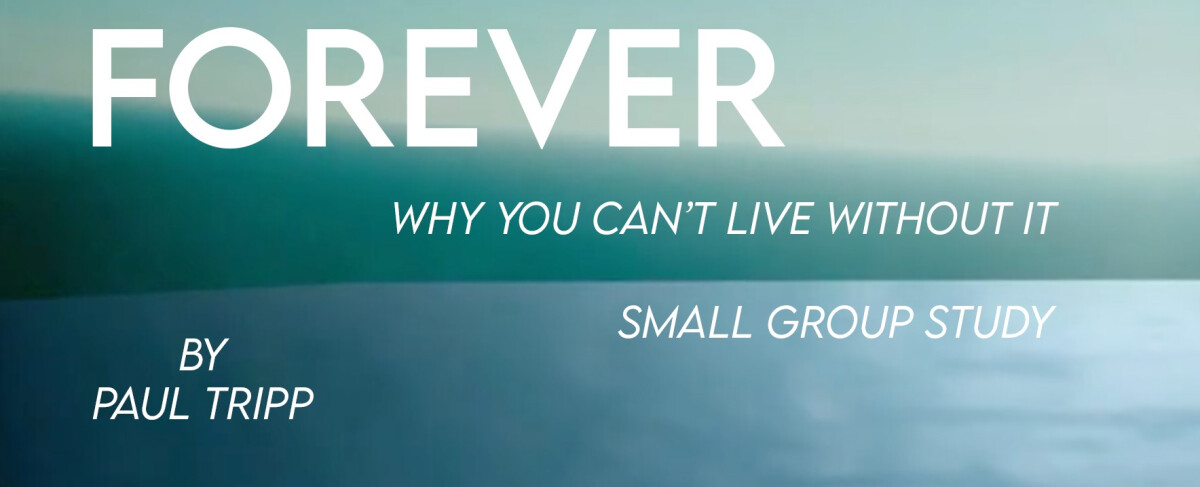 Every Sunday, from 09/24/2023 to 12/11/2023, 6:00 PM - 7:30 PM
Join us in our new small group study: Forever: Why You Can't Live Without It by Paul Tripp.
Sign up here.
Study guides will be provided to all participants.
Learn more about this ten-week study:
Is this all you're living for? For years, pastor Paul Tripp understood we were 'hardwired for forever.' But he didn't understand that it was more than a valuable insight. It is a practical tool to help us face the disappointment of everyday life. Now he knows, and he can help you discover how to survive and thrive in the middle of your story, with the final chapter of heaven in view.
Instead of embracing the world's motto---'you only live once'---follow Tripp as he unpacks the biblical truth of the world as a broken place, longing for a second chance. And come alive as you discover the meaning and redemption all this brokenness can bring to your life today. With practical insights on how eternity impacts your relationships, your job, your kids, and your deepest struggles, you'll be encouraged to relax into the eternal story God is writing for you.